Dropcam – A new way to cloud-based Wi-Fi video monitoring service
This post brought to you by Dropcam. All opinions are 100% mine.
Dropcam is a cloud-based Wi-Fi video monitoring product or service with free live streaming, remote viewing and it makes it easy to stay connected with places, people and pets and two way talk. Stay connected to your pets, people, and places using Dropcam, the cloud-based Wi-Fi video monitoring product or service.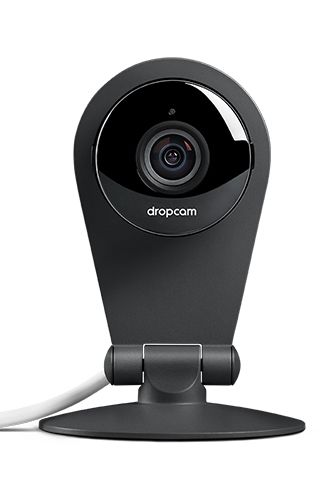 Zoom: Zero in on one aspect of a room with up to 8x zoom in Pro and 4x zoom in normal.
Night Vision: You can watch around the clock with automatic infrared LED lights.
Intelligent Alerts: You can receive notifications by email or directly to your device with the help of apps.
Two-Way Talk: You can talk with people and pets via built-in mic and speaker.
Updates: Get new features with camera, cloud and app by automatic updates.
Location Awareness: Turn your camera on and off based on where you are.
Cloud Recording (optional): Review footage from the past week or month.Also save and share favorite video clips.
Sharing: Invite your friends to view your stream video or make it public and show it to the world.
Scheduling: Turn your camera on and off at specific times of the day or week by manually.
Mobile and Web Apps: Watch free live streaming video via iOS, Android and web apps anytime, anywhere. So you don't need to worry about what is going on your place.

How it Works:
Your camera sends encrypted video to the dropcam cloud. The cloud then securely streams video to your devices from it. With our optional Cloud Recording feature, your footage is stored securely so you can access it whenever you want secretly.
Security:
Dropcam uses bank-level security to ensure that your live and stored video are safe. Your video is encrypted on the camera before it is transmitted to the cloud and streamed securely to your devices using SSL encryption algorithm. By default all video is private and you control sharing rights to the world. You can secretly view the video or download it too.
Setup is Easy:
You have to purchase it on the site. Then they will sent the camera box to your address where you mentioned. Open the box and remove the camera from it. Plug it in and connect it to your Wi-Fi network that is near to it. Give a name to your camera and create a free account. And now you are ready to begin live streaming!
See the introduction video!
Home Security:
Setting up a home security system yourself is finally easy and affordable by Dropcam. With it, you can have multiple wireless security cameras without breaking your budget. With high-definition live streaming, night vision, two-way talk and mobile apps, it's simple to stay connected with the place you call home.
Easy Setup:
Traditional home monitor security systems are often expensive and difficult to install in a needed place. With Dropcam, you can set up multiple cameras on your own. Just connect the cameras to your local Wi-Fi network and start streaming live video instantly.
Peace of mind:
Whether it's a vintage toy collection or a closet of expensive film equipment, having a wireless security camera in the room additional peace of mind. A well placed Dropcam is also a great way to scare off those with sneaky intentions.
Who is behind the door.
Get a live view of who is arriving and when. Keep track of the comings and goings of workers, friends, pets and kids using motion and sound alerts. With optional Cloud Recording you can review what's happened over the past week or month.
Baby Monitoring:
With Dropcam as your HD video baby monitor, you will stay connected with your little one from inside the house and out. With live streaming, mobile apps, night vision and two-way talk, you'll never miss a moment.
Save important moments:
Capture the first years of your child's life in stunning High Definition. With optional Cloud Recording, you can download or share your favorite clips with family and friends.
Pet Monitoring:
Ever wonder what your pet does when you're away? When you're on the go and your furry friend is snuggled up at home, drop in on the action using your smartphone, tablet or computer. With HD video, mobile apps, two-way talk and more, Dropcam is the ultimate pet monitor for your best friend—whether you're down the street or across the country.
Stay in it:
Keep track of when your pup comes and goes. If you have a dog walker, use Two-Way Talk to share last minute instructions or to say a quick hello. Get notified when your pup is on the couch or your kitten is cruising the counter tops. Drop in to share a few words of wisdom using two-way talk to steer your pet in the right direction.
Business Security System:
If you own your own business, an affordable and flexible security system is a must. With Dropcam, you can set up one or more cameras in minutes for a fraction of the cost of a traditional video surveillance system. And, with mobile alerts, remote viewing, night vision and optional Cloud Recording, you'll have peace of mind whether you are at work or not.
Catch the thief:
No matter how well you prepare, bad things can still happen. With optional Cloud Recording, you can review saved footage to get all the details. Download saved clips to your computer or email them via unique single link.
Public Camera:
Customers love knowing what goes down when they're not around. Whether you showcase your sushi skills or call out your latest creation, offering a live view of your business is a great way to attract customers and encourage repeat visits.
Just Go to the Dropcam site to know more details about it normal and pro versions.
Check out our some other reviews:-
World Clock – Check Local Time Around the World by TimeZone Android App
Smartphone Sales Statistics – Discover How Stats Are Increasing Consistently [INFOGRAPHIC]
Update your Android Apps Quickly with App Update Notifier
If i had the Dropcam in my house, I will put it on my room. Then I will catch my son when he is stealing my money with my Smartphone by app.  If you had a Dropcam in your house… Where would you put it? What would you want to see? Would you view this from your phone or laptop? share it on comment section.